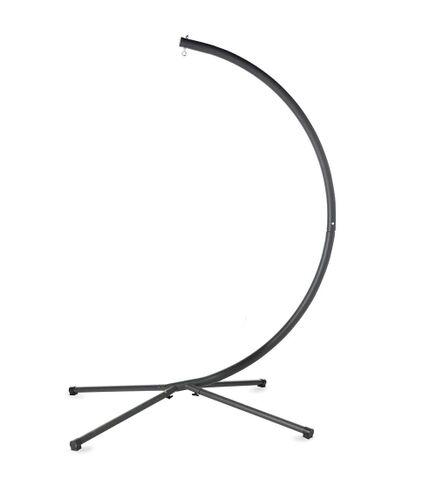 Crescent Stand
OUR REF #: 8CREST
No matter where you want to hang your HugglePod, this super-easy-to-assemble powder-coated stand makes installation quick. Super-sized and super sturdy, it includes two C hooks and a 16" chain, which is easy to adjust. Weight limit: 225 lb. THIS ITEM IS CURRENTLY ON BACK ORDER AND WILL BE AVAILABLE MID MARCH.
Additional Information
Dimensions: H: 94" x Base: 50" Dia.