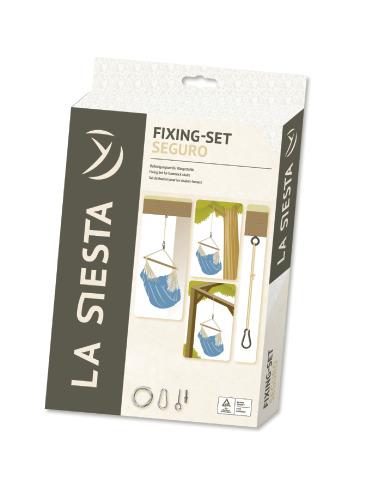 Seguro Fixing Set
OUR REF #: 8SEGU
Fixing set for mounting hammock chairs to concrete ceilings and beams. Seguro includes one ring bolt with Fischer dowel, one rope (3 m long) and one carabiner. Suitable for all hammock chairs, Joki Hanging Nests. This product is weatherproof and UV Resistant. Holds up to 355 lbs. Can be used with all Hammock Chairs and Hanging Nests.
Additional Information
Warning: Choking Hazard (1) Not for under 3 years.