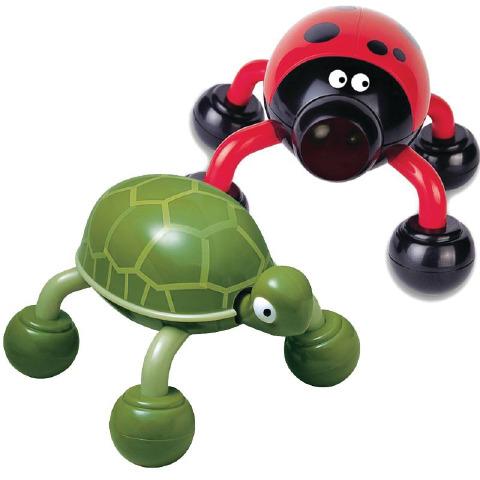 Critter Massagers
OUR REF #: 7ANMS
Stimulating and fun critter massagers! Just press the button for a vigorous massager. Relaxes tense muscles. Encourages body awareness. Includes Ladybug and Turtle.
Additional Information
Dimensions: L: 4" x H: 3"
Power: Requires 2 x AA Batteries, not included
1 Review
Frances M.
Verified Buyer.
11/12/16
The little massager were cute, for sure. I did find them to be cheaply made, however. The battery cover can easily Crack as you try to close it.