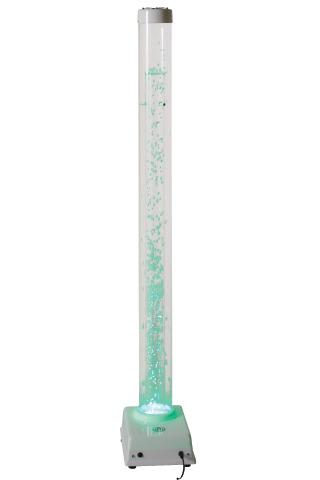 Budget Hurricane Tube
OUR REF #: 9HC120U
Affordable, lighter weight version of our standard Hurricane Tube. The TFH Budget Hurricane Tube is the answer to wanting a maintenance free bubble tube at an affordable price. Our unique design uses the same durable acrylic tube but with no water which means no maintenance. The inner tube funnels the specially coated styrofoam beads up through the tube simulating the calming effects of water. The LED light smoothly transitions through  the colors maintaining focus and attention. This tube has a jack for a 1/4" Switch which will stop and re-start the fan. Switch sold separately. Being 48"H  and only 4" in diameter,  it is perfect for any classroom, clinic or bedroom.   THIS ITEM IS CURRENTLY ON BACK ORDER AND WILL NOT BE AVAILABLE UNTIL END OF AUGUST.
Additional Information
Dimensions: H: 48" x 4" Dia.