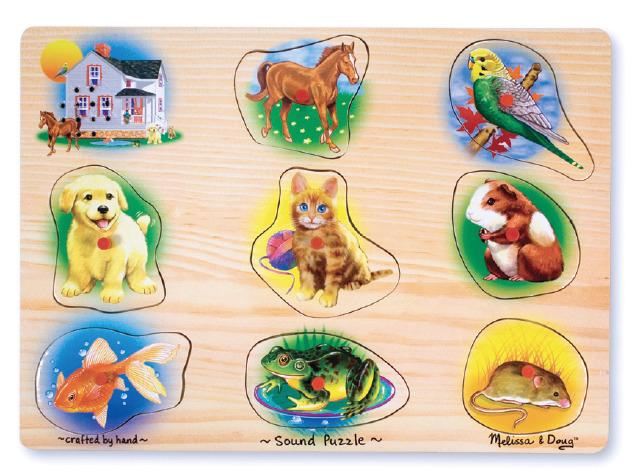 Pets Sound Puzzle
OUR REF #: 6SOAN2
Adorable pictures of common pets illustrate this wooden, 8-piece peg puzzle. When each piece is placed correctly in the puzzle board, the animal will "sound off. "  
Additional Information
Dimensions: L: 11.7" x W: 8.5" x H: 1.2"
Power: Requires 2 x AAA Batteries, not included
Warning: Choking Hazard (1) Not for under 3 years.